DiSC TRAINING
EVERYTHING DiSC SALES TRAINING®
Teaching salespeople how to connect better with their customers so they can close more sales. The Everything DiSC Sales Profile is a 23-page personalized report that helps salespeople understand themselves, identify and understand their customers' DiSC styles, and adapt to meet their customers' needs.
Intro
Objectives of the program:
Everything DiSC Customer Interaction Maps are personalized follow-up reports that learners can generate to help them navigate from their sales styles to their real-life customers' buying styles. Unlimited access available at no charge with the Everything DiSC Sales Profile.
* Overview, Your DiSC Style
* Your Sales Strengths
* Your Sales Challenges
* Recognizing the DiSC Buying Styles
* Understanding What Drives Each Customer based on their DiSC Style
* Adapting to Different Customers
* Customer Interaction Map
* Action Planning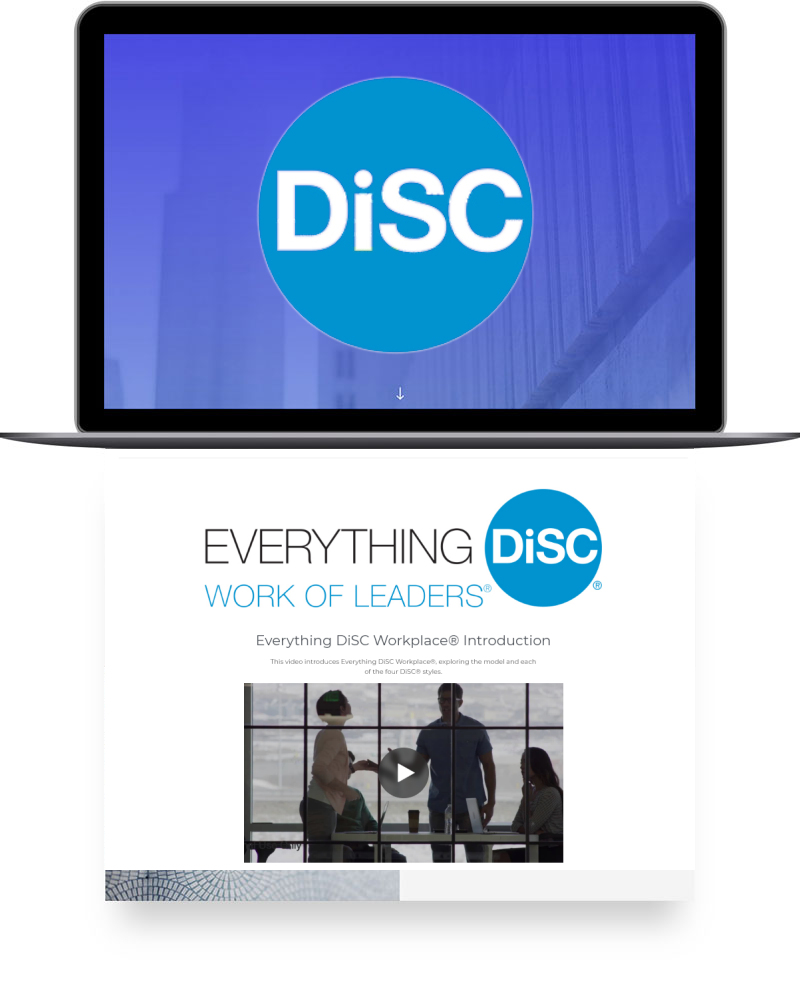 video

Everything DiSC® Sales: Customer Mapping teaches you customer mapping skills that can help you "read" a customer's DiSC® style.
See if you can identify this customer's DiSC® style.