DiSC TRAINING
EVERYTHING DiSC MANAGEMENT®
Everything DiSC Management teaches managers how to bring out the best in each employee. They learn how to read employee styles and adapt their styles to manage more effectively. 
Intro
Objectives of the program:
We will help you increase effectiveness using personalized learning to help managers develop their management styles, improve communication and increase employee engagement.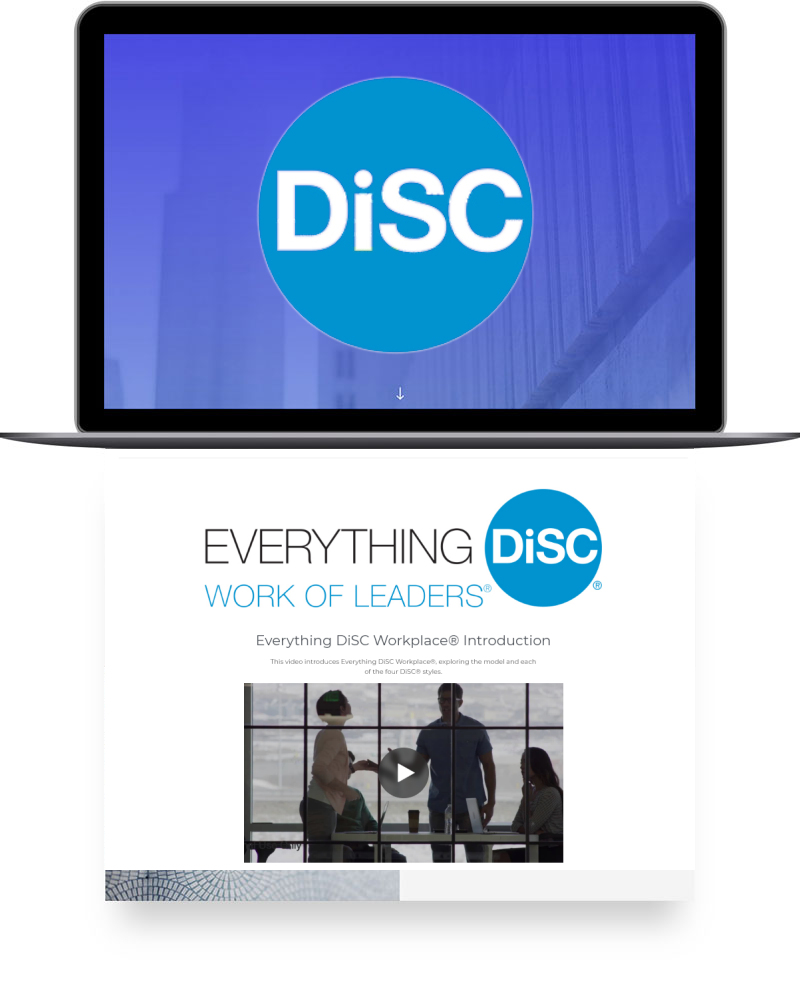 Details
EVERYTHING DiSC MANAGEMENT TRAINING
A tool that teaches managers how to bring out the best in each employee and manage more effectively. The 26-page management-specific, personalized report helps managers understand how to work more effectively in the areas or delegating and directing, motivating, developing others, and working with their own manager.
* Introduction to DiSC
* Your DiSC Style, Your DiSC Priorities and Shading
* Your management motivators and stressors
* Your Directing and Delegating Style
* Adapting your Directing and Delegating for Each Style
* Motivation and the Environment You Create
* Adapting your Motivation Techniques for Each Style
* Your Approach to Developing Others
* Strategies for Developing Each of the DiSC Styles
* How Your Manager Sees You
* Managing Up and Getting Buy-in with Each of the DiSC Styles
video

This video introduces Everything DiSC® Management: Creating Motivating Environments B with an example of a manager adapting her approach to motivate a team member based on their DiSC® style.